Psa 91:1 Live under the protection of God Most High and stay in the shadow of God All-Powerful.
Psa 91:2 Then you will say to the LORD, "You are my fortress, my place of safety; you are my God, and I trust you."
Psa 91:3 The Lord will keep you safe from secret traps and deadly diseases.
Psa 91:4 He will spread his wings over you and keep you secure. His faithfulness is like a shield or a city wall.
Psa 91:5 You won't need to worry about dangers at night or arrows during the day.
Psa 91:6 And you won't fear diseases that strike in the dark or sudden disaster at noon.
Psa 91:7 You will not be harmed, though thousands fall all around you.
We are glad that you visited our church website today. We are a Full Gospel, Spirit Filled, Non-Denominational church with an end time prophetic call to this generation. We are a kingdom minded church with a vision to fulfill The Great Commission of our Lord Jesus Christ.
Acts 10:38 "How God anointed Jesus of Nazareth with the Holy Ghost and with power: who went about doing good, and healing all that were oppressed of the devil; for God was with Him."
We would like to welcome you and your family to Bride Adorned Church. Come and worship the Lord with us this Sunday at 10:00 am.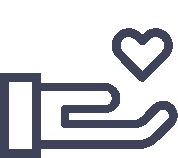 "Bring ye all the tithes into the storehouse, that there may be meat in mine house, and prove me now herewith, saith the LORD of hosts, if I will not open you the windows of heaven, and pour you out a blessing, that there shall not be room enough to receive it."